We back. I'm having a shit day because Syracuse beat my Duke Blue Devils at the BUZZER. Unbelievable. Grayson Allen should have stayed in the hotel. Potential 1st round draft pick, shows up to a game with 30,000 plus in the stands and throws up 5 points with 4 fouls before halftime. What a LOSER.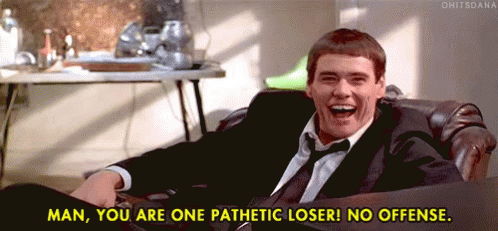 Regardless he's going to carry us through the NCAA Tournament where you Cuse fans won't even be hahahaha. Enjoy barely making the NIT guys. Now, enough with that…
On to why you're here, the tunes. Got a beautiful set for you guys this week which includes a series of new tropical house, progressive house, trap, and some hip hop. Let's ride.
1.) Mr. Probz – Till You're Loved
After breaking onto the scene with his worldwide smash "Waves" with Robin Schulz, Mr. Probz is back at it again with his latest single. With smooth vocal tones and soulful grooves, this will sure be a must have in your playlists.
2.) Kygo – It Ain't Me (feat. Selena Gomez)
*Get to know DJ RD*. Rule #1, He's a HUGE Kygo guy. No questions asked. Just a few days ago, Kygo released his highly anticipated collaboration with one of pop's biggest and most beautiful stars, Selena Gomez on this masterpiece. and it is instantly poised to be one of this year's biggest hits. BONUS: Vin Diesel, (Yes, the actor, and THE DUDE) did a cover of this song and I have to say its kinda fire. Give it a listen.
3.) Maroon 5 – Cold (feat. Future)
Set to be featured on their 6th album, Adam Levine and the boys have a nice collab with Future who by the way is HUGE right now. This music video is kinda trippy but I dig it. I didn't know Adam dabbled in some casual acid but hey, we've all been there.
4.) Ed Sheeran – Shape Of You (BKAYE Remix)
Another chart topping hit with a nice trap house spin on it. My guy BKAYE is definitely under the radar but if he keeps popping out these wonders, then well, you know the motivational quote.
5.) Dubvision – Satellites
This week's thundering output of tropical house and, God dammit, it's a jam. No shocker there. I actually said "Oh Shit!!" like 10 seconds into the song. Great vocals along with upbeat vibes bring this song to #1 on your weekend playlist.
6.) A R I Z O N A – Oceans Away (Vicetone Remix)
Vicetone has been on a low key tour on this side of the world for like 3 months now (Why didn't I know this??). One of the tropical house DJ's I would LOVE to see live. Well, this is his newest work and, you guessed it, BANGING. Keep it up brother.
7.) Shaggy – It Wasn't Me (LosGarcia Tropical Sunset Remix)
God you have to have some serious nuts on you to remix this song, just because the original is so good. (And I usually NEVER say that) But LosGarcia, whoever you are, I love the work here. As tropical as tropical gets. Bang Bang.
Coming down to my final like 40 something days left in Australia and I can't even fathom leaving. It's like when you're young and at a family/friend gathering and your parents say "Ok, time to leave!" and you're like "Awwwwww, do we have to?!?! 10 more minutes!!!" I'm currently channeling my inner child because that's EXACTLY how I feel about going back to shit NY.
P.S Be on the lookout for a new DJ RD segment (approved by Pres) coming next week where I'll be doing a "Sexiest Music Videos Of Our Childhood". Throwing alllllllll the way back to pre-Britney Spears and Christina Aguilera days. Should cause some uprising. Stay tuned.
Enjoy the weekend everyone.
Stay Sexy,
DJ RD